Weekend in karuizawa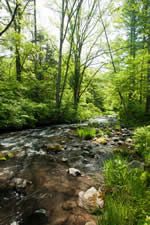 Welcome to Karuizawa Besso Navi-your partner in Karuizawa who will help you find your ideal holiday home in the green & most beautiful city of Karuizawa.
Karuizawa remains a beautiful, quiet, comfortable & greenest place to stay. It is the most beautiful, popular & well known tourist resort in Japan.
It's the best place to spend your weekend after your busy city life. Here you can feel time goes slowly with soft breeze. People enjoy their lives with birds singing, trees, flowers, tea and coffee.
about us: Karuizawa Besso-Navi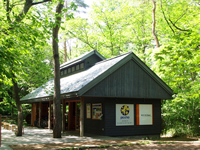 We provide you property and second residences.
Your Karuizawa life is limited by only your imagination.
Reading books in your private terrace under trees over coffee? Gardening and growing some vegetables?
Sharing a glass of wine with your partner besides a fireplace?
Anything you want, we are here to help you find the perfect house.
We all have moved to Karuizawa. We're familiar with the climate and how to enjoy life here. Let us know your plans. We can make your plans come true. If you'd like to purchase second residences, we can provide your ideal home and advise you how to maintain in this special climate. If you'd like to construct your residences, we can provide you the land you need and advise suitable ways of construction.
Feel free to contact us. And welcome to Karuizawa.
Why karuizawa?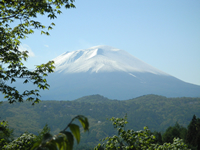 People got to know Karuizawa as a summer resort because it is cool all year around. Its lowest point being at 798m above sea level and highest point being Mount Asama at 2568m above sea level. There are mountains, beautiful Forests, and famous Ski resorts nearby.
On the other hand, people find it's also nice to live in Karuizawa because we have the perfect balance between the nature and the city. Karuizawa is rich of nature: One can feel and enjoy all that nature has to offer. You can be wake up in the morning to the music of birds singing, open the window to breath fresh air and enjoy the view of Mt. Asama.
We also have lots of beautiful art galleries, cafes, restaurants, shops & Churches too.
What to do in Karuizawa?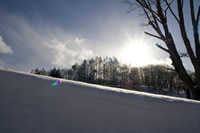 You can enjoy hiking and biking in summer.There are beautiful forests, walkways, gardens. Beyond all there is Mount Asama, offers perfect scenery for hiking, climbing, wildlife,& sight seeing.
During the winter you can go Skiing and Skating. You can ski in karuizawa and also only 1 hour drive takes you to a good ski area.
It's enough cold to have hosted the Curling Event in the 1998, Nagano winter Olympics.
You should taste fresh vegetables grown up with pure natural water from Mount Asama, and picked up just a couple of hours before.
You can also take a hot spring spa in an open air. The water contains more minerals, and moisturizes your skin.
People in Karuizawa
Karuizawa is a special place.
Do you know John Lennon visited Karuizawa many times in the 1970s and he wanted to purchase a house in Karuizawa.
In 1886 a British theologian Alexander Croft Shaw found the climate was close to his home Scotland.
He introduced Karuizawa to fellow missionaries as a getaway spot, particularly as an escape from the summer heat and humidity of cities like Tokyo. Since then, it's been a popular destination for vacations, weddings and second residences. Many artists, intellectuals, and even Royal Family members (the Emperor and Empress first met in Karuizawa) spend summers here.
How to get here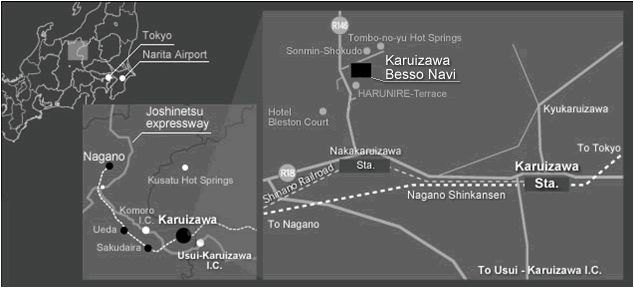 Address : Hoshino, Karuizawa-machi, Nagano 389-0194, Japan
Tel:0267-45-5228 Fax:0267-45-5129
Email:info@besso-navi.com
By train
It takes about 60minutes from Tokyo station to Karuizawa station by bullet train(Shinkansen), and 15 minutes from Karuizawa Station to Karuizawa Besso Navi by taxi.
You can take free shuttle bus from South Exit of Naka-Karuizawa Station.
By car
From Tokyo Nerima I.C. —-(Kanetsu expressway)—-Fujioka JCT—-(Joshinetsu expressway)—Usui-Karuizawa I.C. —- Karuizawa Besso Navi (approximately 140 min)